4
Why Mobile Library?
Many children living in and around Tiruvannamalai do not have access to books other than their school textbooks. This limits their education to a narrow range of school subjects. Mobile library stifles their sense of curiosity and understanding of all that the world has to offer.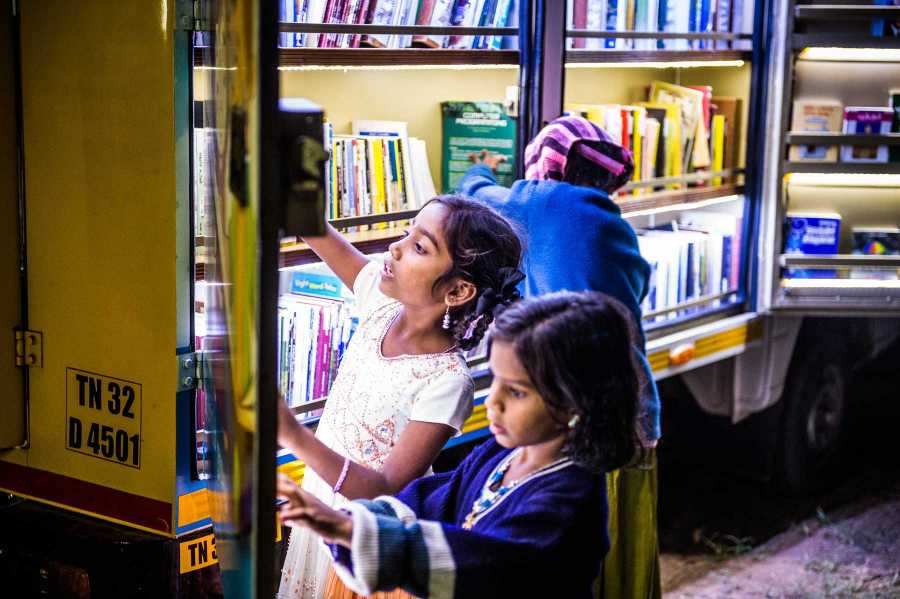 Goal
We aim at creating a habit of reading among the children, thereby providing them with a constructive way to spend their time, expand their knowledge, and foster their love for learning.
Where?
Government schools in and around Tiruvannamalai, evening schools of Regenboog, and many other places in Tiruvannamalai.
How?
Regenboog distributes books to children in two ways. Firstly, through Mobile Library Vehicle and secondly through Motor Cycle Library. This project has a collection of over 20,000 books, being distributed across 80 government schools during the day. The Motor Cycle Library distributes books to our Evening Schools and other neighborhoods in the evenings. Every student gets a membership card and the whole library system is computerized which makes the entire process time-efficient.
These four vehicles visit each of their designated places every alternate week, hence the children are able to check out and return books every two weeks. Regenboog staff members make sure that the children are engaged in conversations about the book they had read, what they had learned, and what they would like to read next.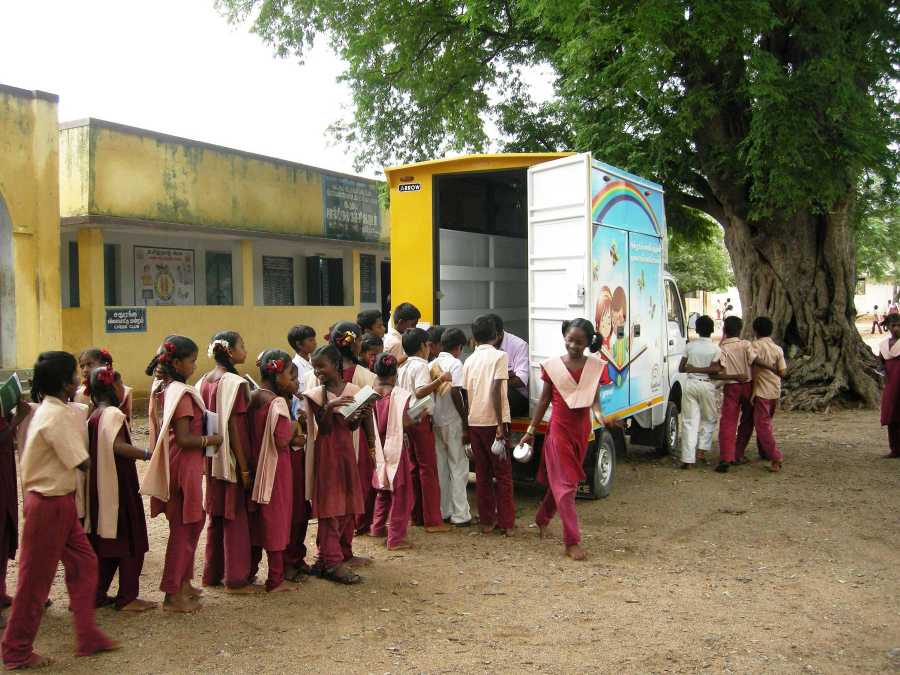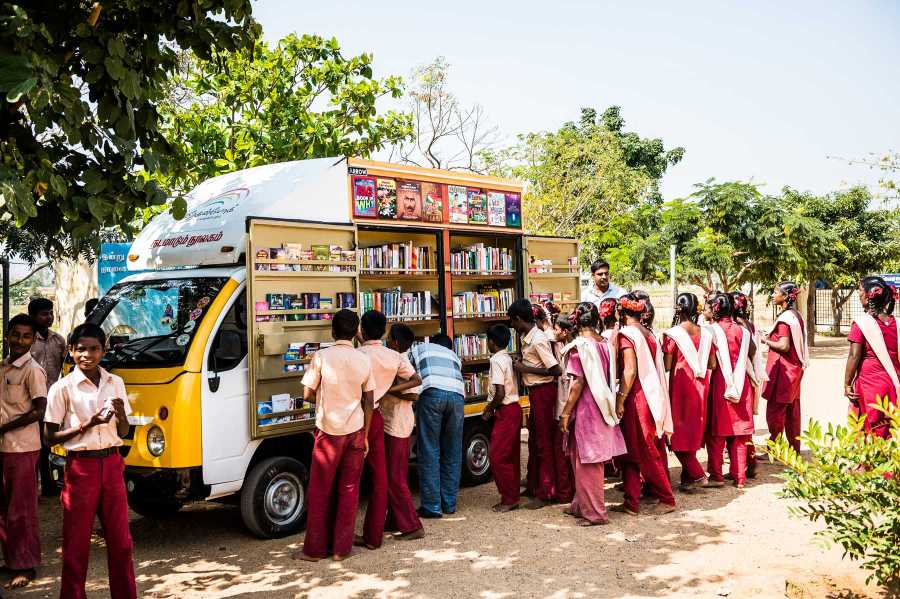 Impact
In the 2021-22 academic year the mobile library project made over 22,487 book distributions which is a testament to how much the children have enjoyed reading. The other testament is watching the children's eagerness and happiness when they see the mobile library coming!