4
Why Menstrual awareness?
As a charity that primarily focuses on rural development, we have witnessed many heartbreaking incidents caused by the lack of proper awareness about menstrual hygiene among young girls and women. Even educated people are hesitant about this issue and are unaware of the struggles of their own fellow women. These setbacks have adverse effects on the physical as well as psychosocial well-being of young women. In order to address these concerns, we launched the "Happy Periods" mission to help them overcome their fears, and better understand the various aspects of menstruation and menstrual hygiene.
Goal
Break the taboos and end the stigma surrounding menstruation.
Raise awareness about the challenges regarding access to menstrual products, education about menstruation, and period-friendly sanitation facilities.
Educate and promote sustainable menstruation.
Where?
Menstrual awareness sessions are now being held at 48 government schools in and around Tiruvannamalai, reaching out to a total of 1,982 young women.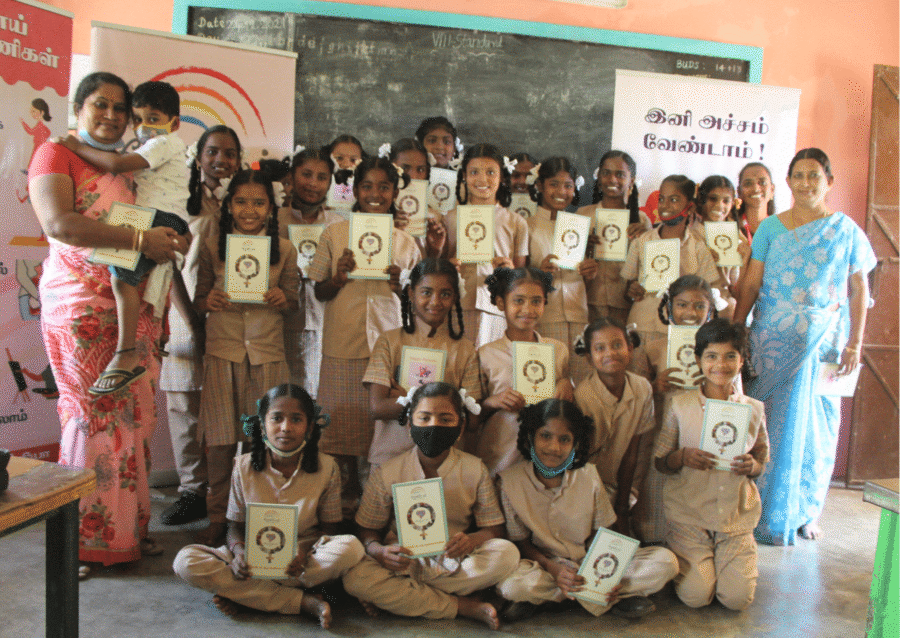 Impact
We have made an impact on a little over 2000 children and adults and their teachers in a short period. For further counselling support, they can approach us at any time with their questions. Impact truly gives the enthusiasm to move furthermore to say, we have just started up this long road, but we can strongly believe that we have started to create an impact.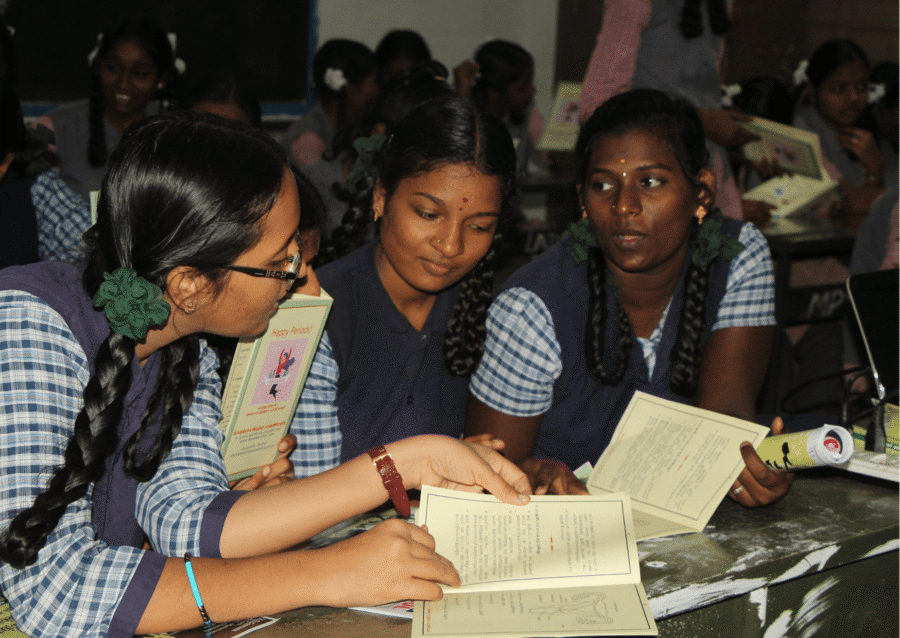 How?
A 40-minute informative and engaging talk on menstrual health hygiene is delivered by the project staff and the nurses. Following that, a conversation area is established in which students are encouraged to express their anxieties and questions. A 24-hour helpline number is provided to assist the students at any time. In addition, we distribute "happy periods, a book produced by Regenboog, that briefs on menstruation, including the dos and don'ts of menstruation, the myths and facts of menstrual hygiene, and healthy lifestyle changes to avoid PCOD and PCOS.