7
Why Mobile Medical Clinic?
There are many villages around Tiruvannamalai where villagers have no access or only limited access to even basic medical care. Lack of transportation and time off work are often major barriers to travelling to medical care. Without medical care, many suffer from acute issues such as wound care and infections and chronic issues such as diabetes and hypertension. Without access to medical care, small issues can develop into bigger issues with implications not only for individuals but also for entire families.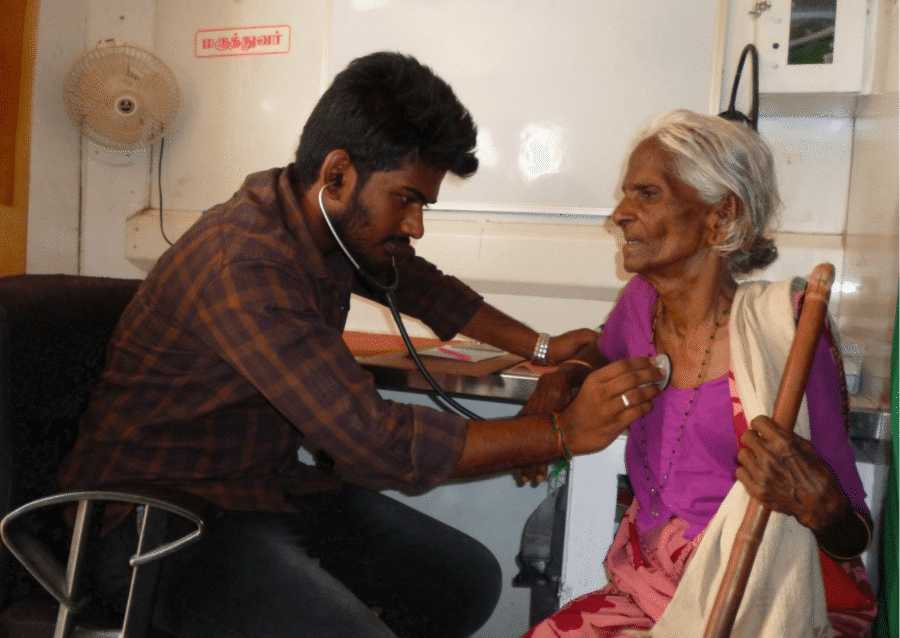 Goal
Provide basic health care and health education to the people living in remote villages around Tiruvannamalai.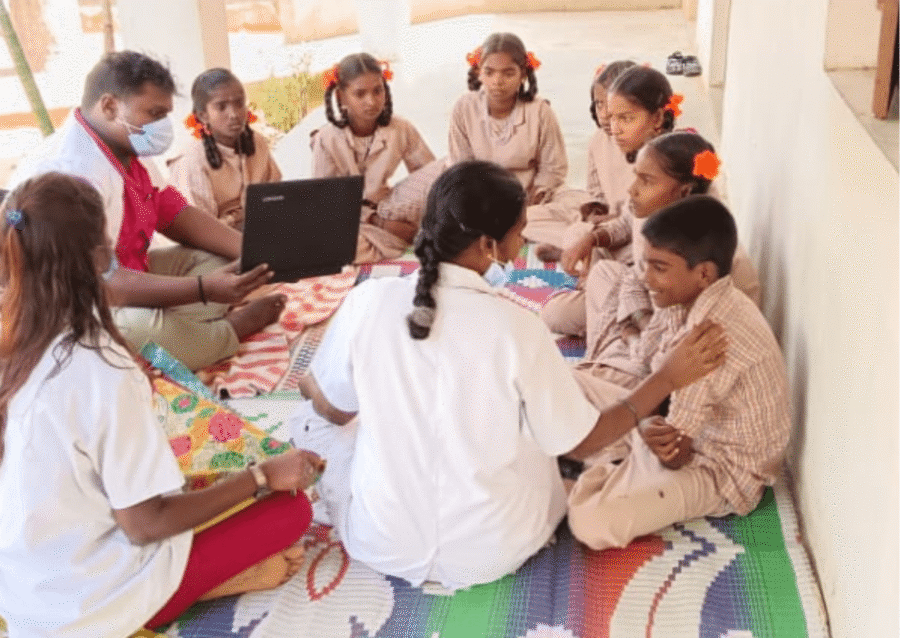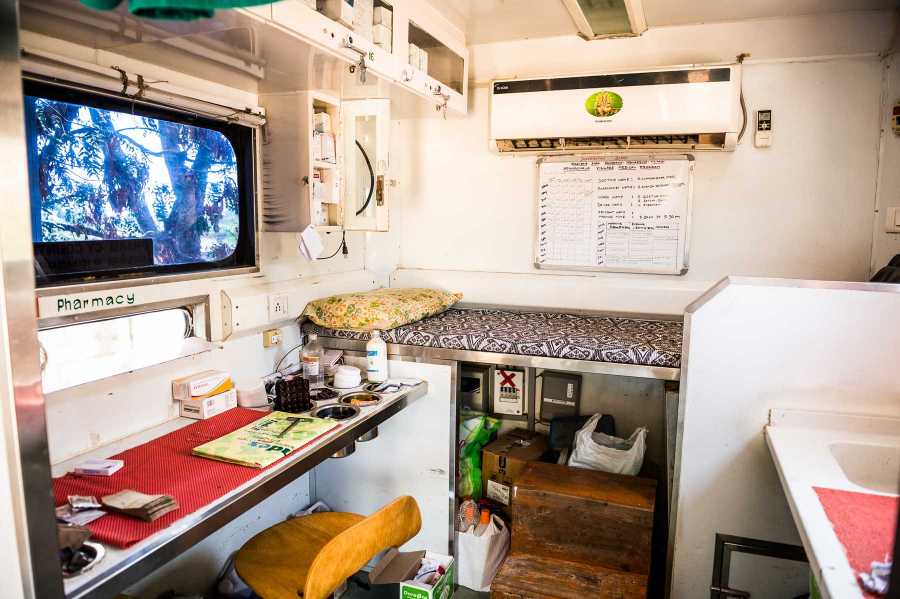 Impact
The Mobile Medical Clinic has not only reduced suffering and disease, but it also has provided a sense of security to entire villages and has kept parents healthy and able to provide for their children. Regenboog also provides health education to the village people which is a sustainable solution for many of their health issues. Moreover, our staff members are available 24/7 to answer any health questions by phone.
Today the mobile clinic treats over 31,000 patients every year and the annual operating cost of the Mobile Medical Clinic is less than $35,234. A donation of $20 provides medical care to 17 villagers.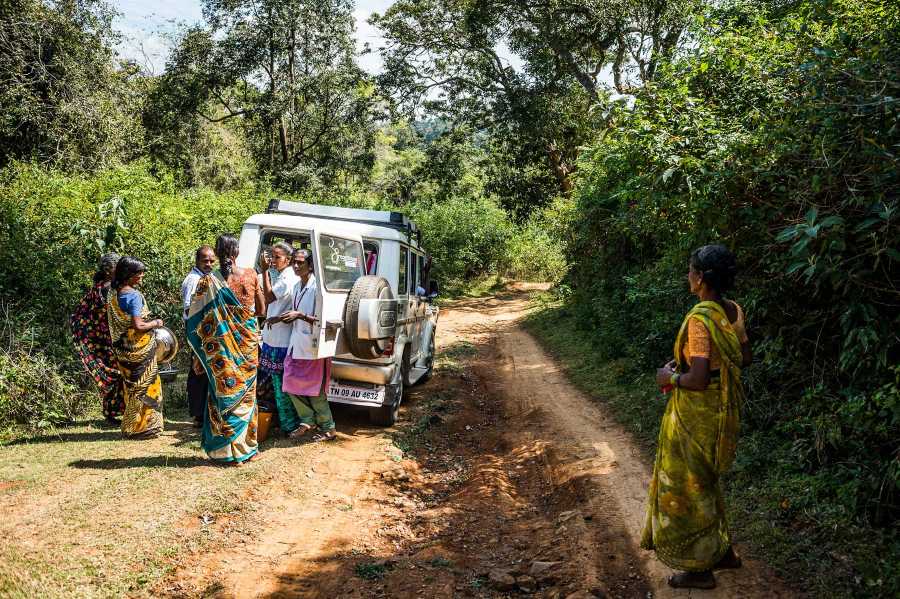 Where?
At present, the mobile medical clinic serves Tiruvannamalai, Chengam, and Polur Taluks (Taluk is a region of villages) and the parts of the Jawadhu Hills region.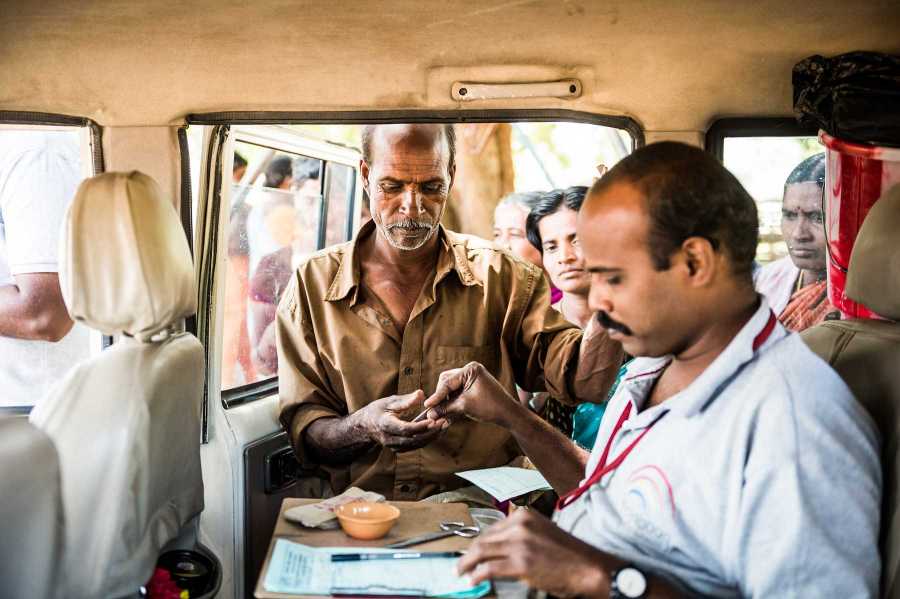 How?
A team consisting of a doctor, two nurses, a pharmacist, and driver cum social worker, and an assistant, travel to villages in The Mobile Medical Clinic. The modern clinic has separate rooms for nursing care, doctor consultation, and a pharmacy. It is fully air-conditioned and has water tanks, an oxygen cylinder, a refrigerator, and storage for medicines.
Three days a week, the mobile medical clinic visits the remote villages around Tiruvannamalai and Chengam area. Two days a week, the team visits the Jawadhu Hills region by a jeep. The Jawadhu Hills region is a very remote area far away from healthcare, education, or any other basic infrastructure.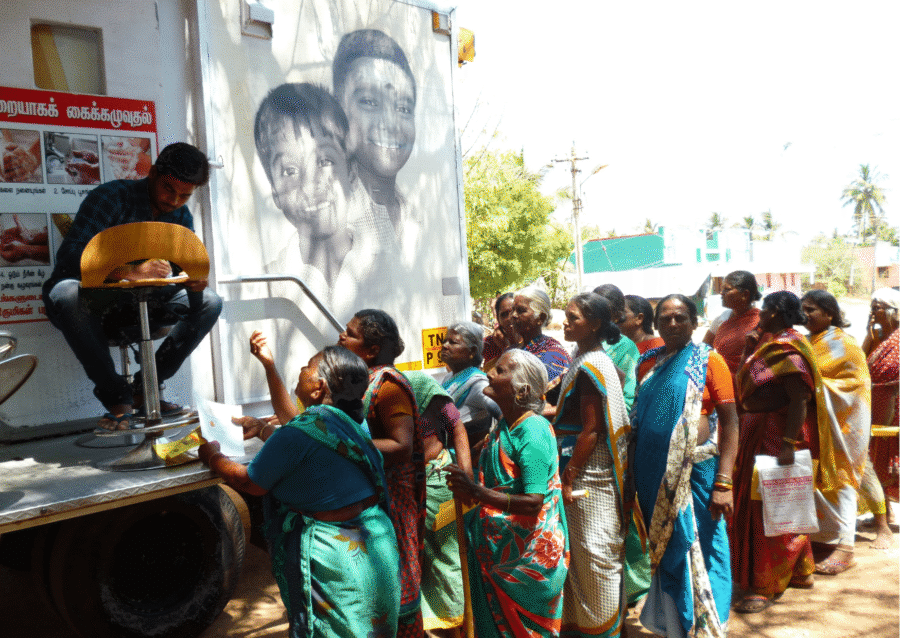 Renovation Of the Paediatric ward of Tiruvannamalai Government Hospital
Regenboog has taken on the responsibility of renovating the district government hospital's pediatric ward in order to provide a happier and better environment for the children. Lovely cartoons were painted on the walls, and informational charts were displayed. A water dispenser has been installed. We conducted a donation drive and distributed the collected board games and soft toys.